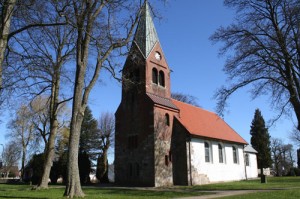 Church of Satrup
On Sunday, Jan. 8, 2012, 17:00h Ping and Norbert played in Anglia, Schleswig-Holstein in the beautiful village church of Satrup.
Program:
Jan Truhlar:                                Sonatina Folkloristica, 1-4
Carlo Domeniconi:                       Koyunbaba, 1 & 4 for guitar
Jean Baptiste Loeillet de Gant: Sonate A-Moll
Enrique Granados:                      Oriental, Andaluza
Maximo Pujol:                              Dos Aires Candomberos, Nr. 1
Photos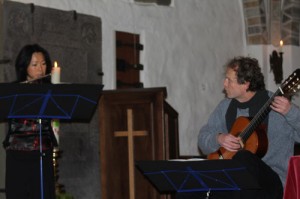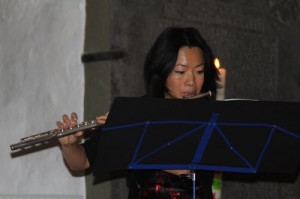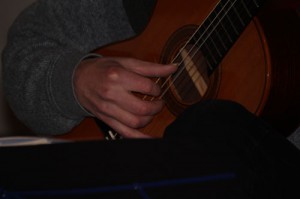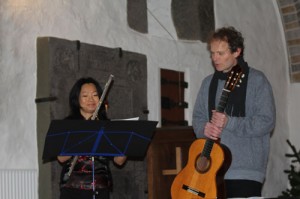 Special thanks to Hartmut Bergen, Harislee, Germany for the photos.